Auditions for our first show since February 2020!
Sister Robert Anne's Cabaret Class by Dan Goggin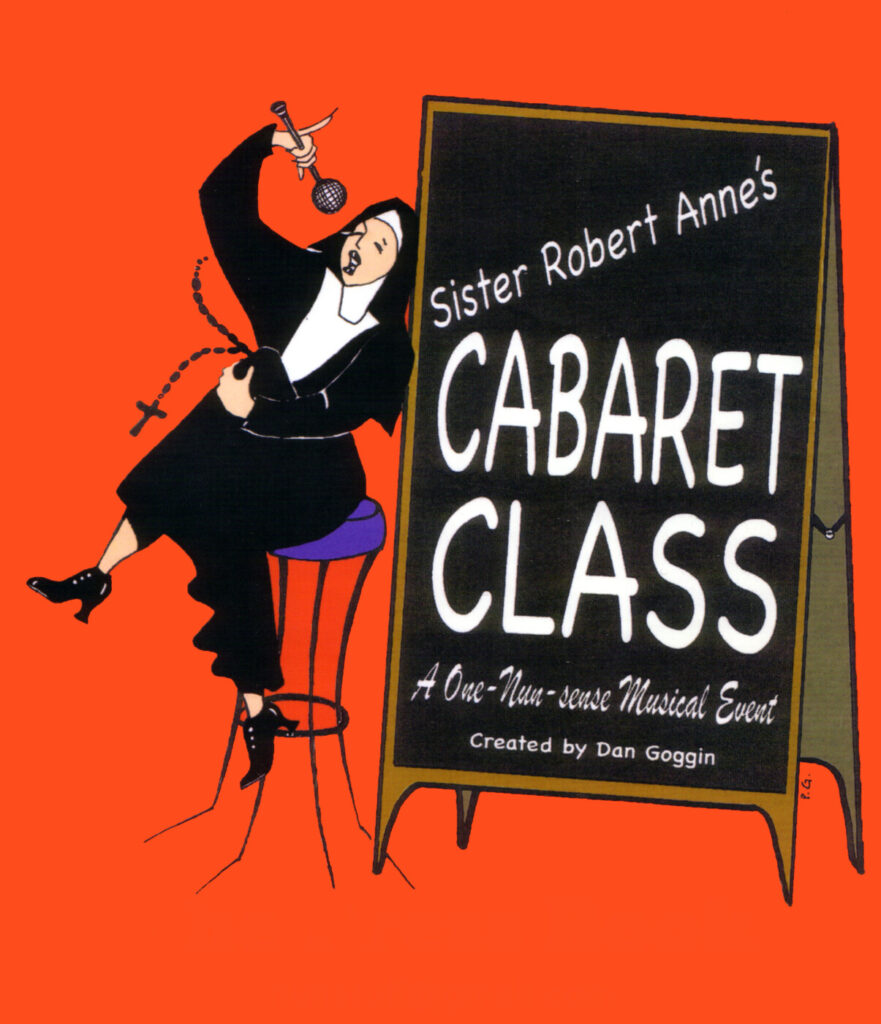 Directed by
Joshua Chard (joshuachard@gmail.com) and Bob Gauthier (bobgauthier@ymail.com)
Something big is coming to Lyric's stage on September 17! Everyone's favorite singing nun, the irrepressible Sister Robert Anne of "Nunsense" fame, is taking to our stage with her very own show! (And, yes, she has Reverend Mother's blessing!) Join us as she shares her tips for putting together a cabaret show and weaves stories and her best songs from 7 "Nunsense" shows together for a laugh-out-loud evening of music and mirth (and there might even be a special guest puppet appearance from Sister Mary Annette!)
Auditions will be by appointment on July 11 (starting at 4:30) and July 12 (starting at 6:30). All CDC recommendations will be followed at this audition. We ask that unvaccinated auditioners please wear a mask. If you are not available on July 11 or 12 and would like to audition, please indicate that on the sign-up form and we will find another time to see you. Auditions will be conducted in 15-minute blocks. Sign up for an audition time here: https://docs.google.com/forms/d/e/1FAIpQLSdHGdcOJ_6ZCP1bLrR9ZoxTO1XqTwwtu5hcLMTUqcjt53sRnw/viewform?usp=sf_link
We are seeking an actress to play age 30+ in this unique opportunity to be in a one-woman show on Lyric's stage. The ideal performer will have strong improvisational skills, a versatile voice that ranges from being able to sing tender ballads to belting big, saucy songs, and great comic timing. Sister Robert Anne sings 15 songs in this show, and never leaves the stage during this 80-minute, no intermission, one nun-sense musical. Auditions will be by appointment and will consist of singing and reading a monologue from the show. Evening rehearsals will begin July 26. The rehearsal schedule will be built around the schedule of the actress who is cast. There will be no Friday, Saturday, or Sunday rehearsals until September. Lyric music theater is committed to the casting and the inclusion of people of color, all gender identities, and all abilities within our community.
Please prepare a 32 measure ballad and a 32 measure song that showcases your belt (songs from the show are welcome, but not required) and prepare the monologue (memorization not required) which can be found here: https://docs.google.com/document/d/1Cgen714AFAhrTnR0H8GK0l8Ug0dyGeWOJBvIWAUQsLQ/edit?usp=sharing
Show dates: Sept 17, 18, 19, 24, 25, 26
You can find more information about the show here: http://nunsense.com/show-cabclass.cfm
You can hear the songs from the original performance (some have changed) here: https://www.youtube.com/playlist?list=PL9Ki6S_MuV1RVSlkNep9cMOUB6340YUx7