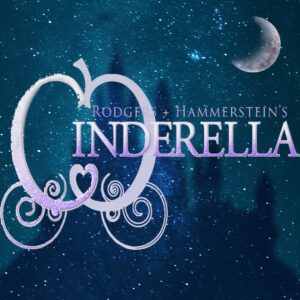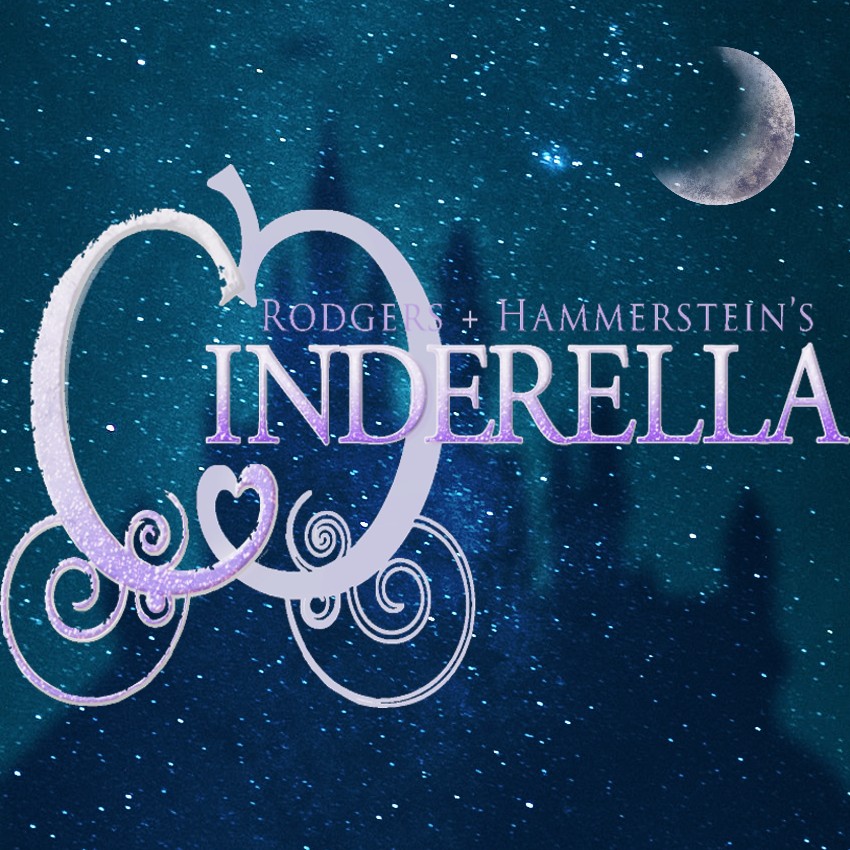 Cinderella
Music by Richard Rodgers
Lyrics by Oscar Hammerstein II
New Book by Douglas Carter Beane
Original Book by Oscar Hammerstein II
Directed by Caleb Lacy
Music Direction by Bob Gauthier
Choreography by Emma Tompkins

Questions: Email calandrews147@gmail.com

When
Day 1: Monday March 27th, 2023 6pm-9pm
Day 2: Tuesday March 28th, 2023 6pm-9pm
Callbacks (as needed): Wednesday March 29th, 2023 6pm-9pm

Where
Lyric Music Theater
176 Sawyer St.
South Portland, ME 04106

What
-The initial auditions will consist of singing and dancing portions. Some performers may also be asked to do cold reads.
-The vocal audition will consist of each performer singing their cut alone to the production team.
-The dance audition will be a group audition in which the choreographer will teach the group a short dance which will be performed by all to the production team.
-The Director may also ask SOME performers to cold read sides after the initial singing/dancing. This will not be expected or asked of everyone.
-Auditioners should come prepared with a 32 bar cut of a song from the show or in the style of classical Musical Theater. No modern musical songs please. See the suggested song list below.
-For the dance portion, auditioners should also bring/wear clothes that are comfortable for movement.
-Auditioners should bring a list of any conflicts they may have between April 3rd and June 18th
-Rehearsals begin April 3rd and will take place evenings and weekends between Sunday and Thursday. The final schedule will be released after actor conflicts have been accounted for.
-If cast, performers are expected to be at all rehearsals they are called for (excepting in emergency situations and prearranged conflicts). Performers are also expected to be at ALL rehearsals the last two weeks prior to opening as well as helping with the show strike (excepting in emergency situations and prearranged conflicts).

Song Cuts
For the music referenced below – click here.
Cinderella:
"In My Own Little Corner" – Measures 14-45
"A Lovely Nights" – Ms 1-35
Topher:
"Ten Minutes Ago" – Ms 20-51 (this is a 1/2 step higher then the recording)
"Loneliness of Evening" – Ms 55-76
Marie/Fairy Godmother:
"There's Music In You" – Ms 66-94
Gabrielle/Stepsister
"A Lovely Night" (Reprise_ Ms – 8-29
Charlotte/Stepsister
"Stepsister's Lament" – Ms. 3-26
Lord Pinkleton:
"The Prince is Giving a Ball" – Ms. 1-18 then cut to ms 57-77
Jean Michel:
"Now Is The Time" – Ms.10-24 – then cut 38-53

Lyric Music Theater is committed to diversity in our productions, both on stage and off. We encourage people of every race, sexual orientation, faith, gender identity, physicality, and ability to audition or contact us about other opportunities. A culture of inclusion is essential to our mission at Lyric. As creators of art that relies on human empathy, we aspire to create a community built on respect, belonging, collaboration, and creativity. Lyric is invested in exploring multiple perspectives and embracing the value of all people. We seek to cultivate an environment in which our differences are explored with generosity and openness.

Show Description
Rodgers + Hammerstein's Cinderella is the new Broadway adaptation of the classic musical. This contemporary take on the classic tale features Rodgers & Hammerstein's most beloved songs, including "In My Own Little Corner," "Impossible/It's Possible," and "Ten Minutes Ago," alongside an up-to-date, hilarious, and romantic libretto by Tony Award nominee Douglas Carter Beane.

Video Auditions
Video auditions are accepted. To submit please email a theatrical resume and a video of yourself singing the cuts listed to the director at CalAndrews147@gmail.com. The cutoff for consideration of video auditions is March 28th at 8pm.

Character Breakdown*
*Please Note – all Genders and Age ranges are stage presentation and not a requirement for casting the performer. If you do not identify with or fit within what's listed it does not preclude you from being considered for/cast in the role.

ELLA (Cinderella) (Female, 20s, Soprano, Any Ethnicity) Kind-hearted beauty with an infectious generosity of spirit. Though she has been flying under the radar, she comes fully into herself as an articulate, dynamic woman with a great deal to say. Traditional musical theatre soprano.

TOPHER (Male, 20s – early 30s, Baritone, Any Ethnicity) The prince of the kingdom leads with heroic bravado but deeply naïve and not always quick on the draw. In search of his purpose. His kind-hearted nature spills into an endearing goofiness at times. Light comedic touch essential. Soaring, rich musical theatre baritone to G.

MADAME (Female, Late 40s – 50s, Mezzo-Soprano, Any Ethnicity) Ella's selfish stepmother. A vain and tyrannical climber. Deeply concerned with status and image and entirely dismissive of her stepdaughter. Comic timing essential. Traditional musical theatre character voice.

GABRIELLE (Female, 20s – 30s, Mezzo-Soprano, Any Ethnicity) Ella's stepsister and daughter of Madame. Begins aligned with her materialistic mother and sister but her kindness and thoughtful nature emerge as she is affected by Ella and love interest John-Michel. Perhaps a bit quirky and cut from a different mold than the social climbers around her. Comic timing is essential. Strong and expressive traditional musical theatre voice.

CHARLOTTE (Female, Late 20s – 30s, Mezzo-Soprano, Any Ethnicity) Ella's stepsister and daughter of Madame. Deeply self-involved, attention seeker. Loud, brash, and delights in being cocky. Lacks self-awareness and often the last one in on the joke. Excellent comic timing required. Traditional musical theatre character belt to F.
MARIE (Female, 40s – 60s, Soprano, Any Ethnicity) First presents as a bag lady but is revealed as Ella's fairy godmother in disguise. Warm with a spark of wackiness, she lifts the magic in the show and highlights what is possible! Soaring traditional musical theatre soprano to G.

JEAN MICHEL (Male, 20s – 30s, Any Ethnicity) An enthusiastic revolutionary determined to make a difference. Energized and on his way to becoming a leader. Great comic timing. Traditional musical theatre voice.

SEBASTIAN (Male, 40s – 60s, Any Ethnicity) Topher's Lord Chancellor. He actively shields the Prince from what is occurring in his kingdom and revels in maintaining his own power. Disregarding villagers in need, he is primarily concerned with preserving the wealthy and the reach of his power. Fantastic comic timing essential. Traditional musical theatre character voice.

LORD PINKELTON (Male, 30s – 50s, Tenor, Any Ethnicity) Sebastian's second-in-command and the herald for all balls and events. Announces royal balls, banquets, and even the weather. Excellent comic timing is essential. Traditional musical theatre tenor.

PUPPETEERS (Any Gender, Any age, Any Ethnicity) Fox and Raccoon puppets that turn into the Carriage drivers.

ENSEMBLE (Any Gender, 16+, Any Ethnicity) Townsfolks, Knights, Court Denizens, Party-goers and more. Solos/Highlights throughout, especially for those with extra dance & vocal experience.